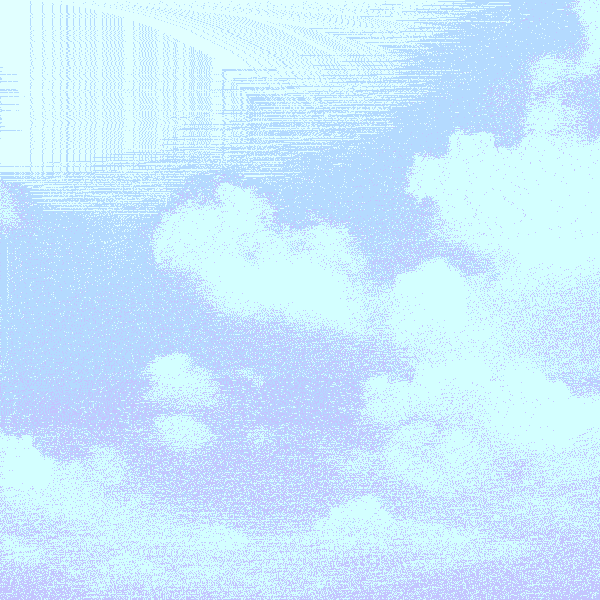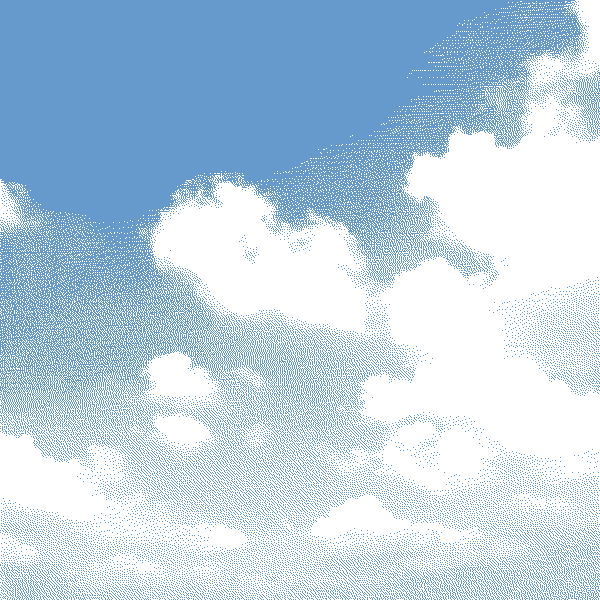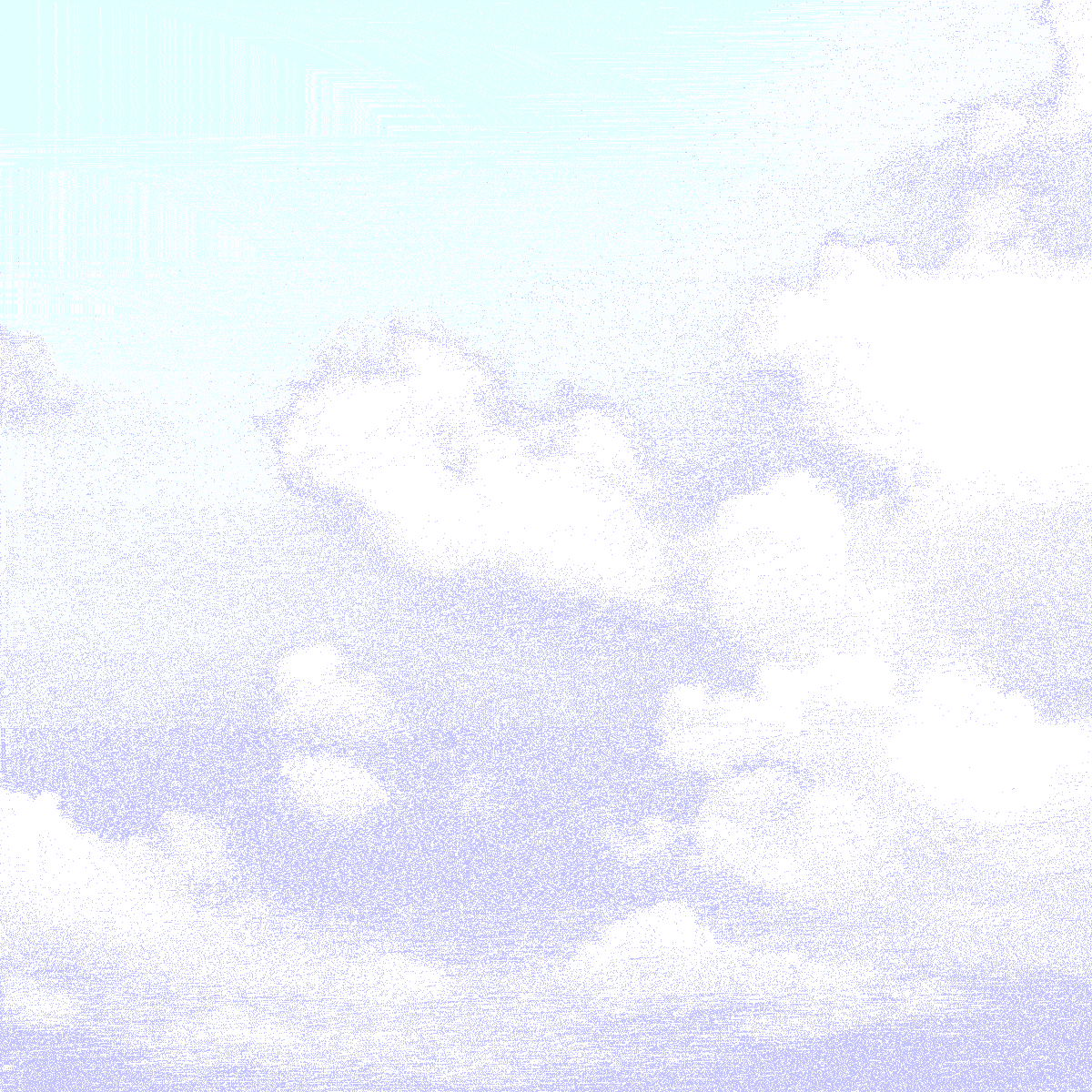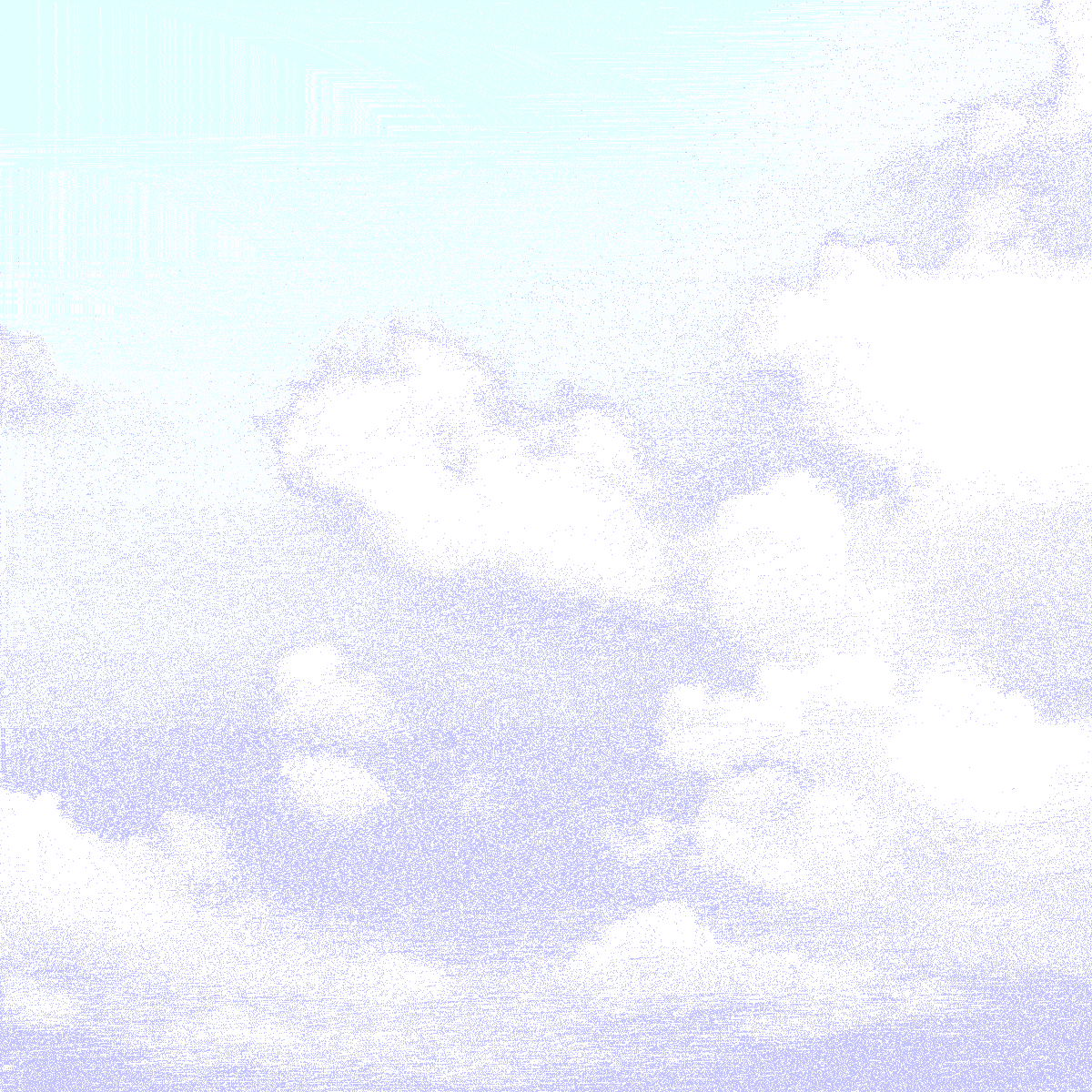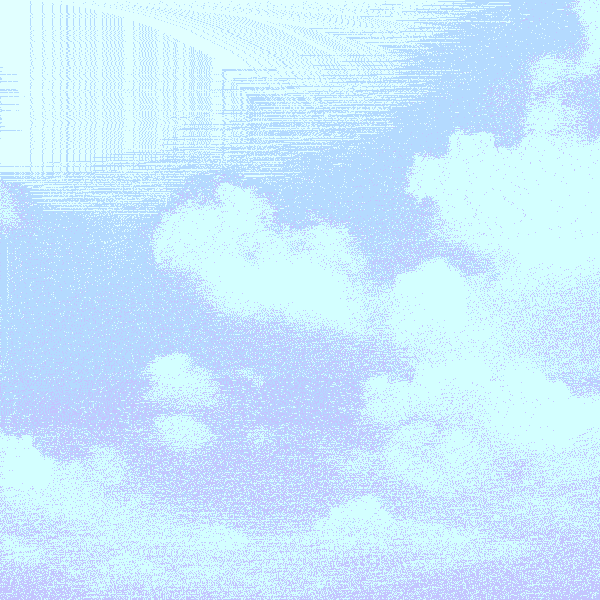 Do You Remember Being Born?
Audiobook also available.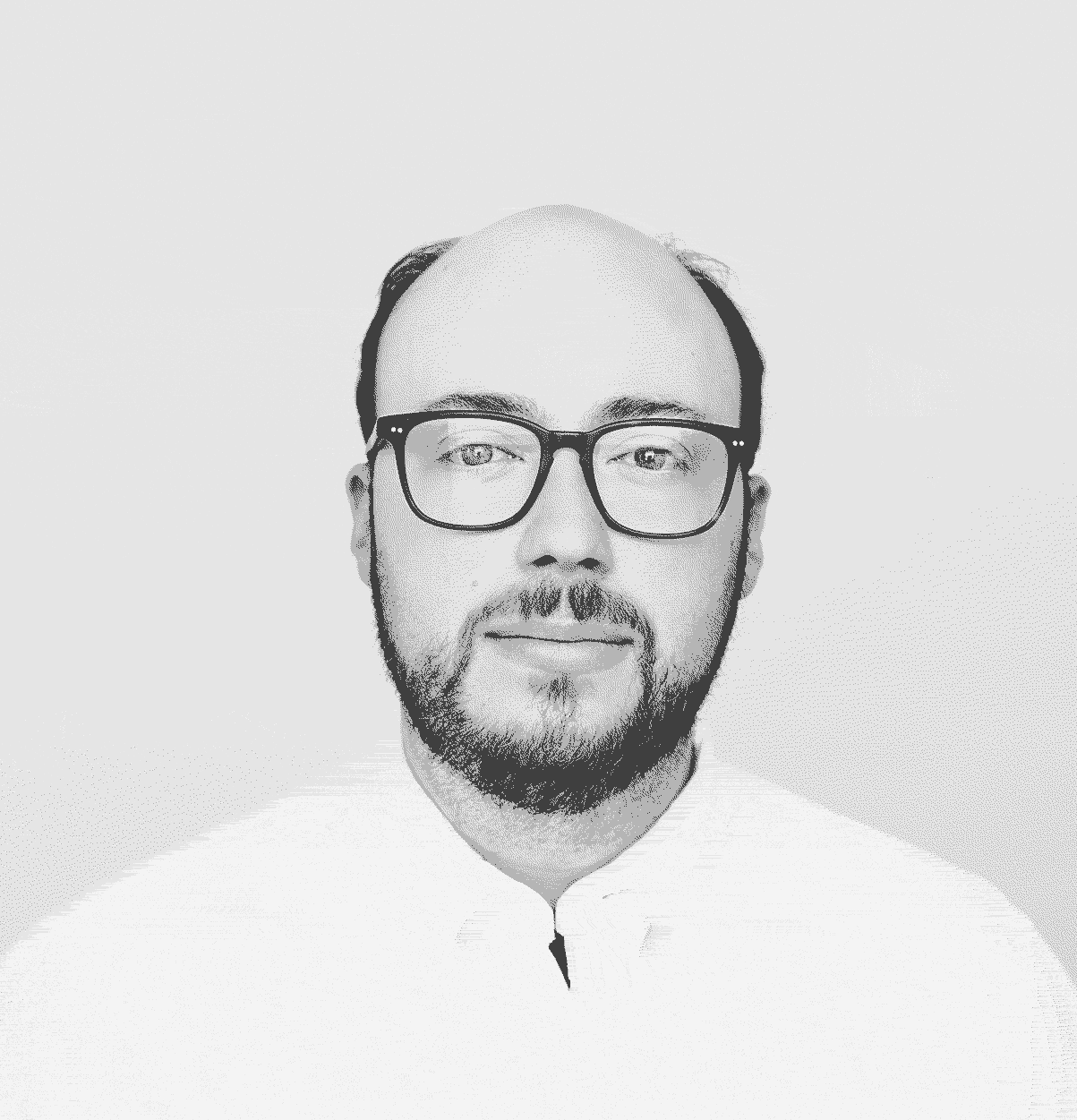 Sean Michaels is an internationally bestselling novelist and critic from Montreal.
Hi, this is my website.
I'm the author of three books: the theremin novel Us Conductors, first published in 2014, The Wagers, a novel about luck, published in 2019, and the new novel Do You Remember Being Born, a book about family, poetry, work and AI. In 2003, I founded the pioneering mp3 blog Said the Gramophone.
My writing has also been published by The New Yorker, The Guardian, The Believer, Pitchfork, The Walrus, Wire, Rolling Stone, The Observer, Hazlitt and The Baffler, and in music columns for McSweeney's and The Globe & Mail. My zines IT LASTS FOREVER and IF YOU'RE FEELING SINISTER can be found at bookstores and on photocopy racks in Montreal.
I was born in Stirling, Scotland, in 1982. I used to speak with a Scottish accent but I lost it after coming to Canada in 1987. When I was 18, I moved from Ottawa to Montreal, and have mostly lived here ever since. Je parle français.
I am a recipient of the Scotiabank Giller Prize, the QWF Paragraphe Hugh MacLennan Prize, the Grand Prix Numix, the Prix Nouvelles Écritures, and two National Magazine Awards. My nominations include the Dublin Literary Award, the Peabody Awards, the Kirkus Prize, and the Prix des libraires du Quebec.
Contact me here, or full a formal bio please see my press page.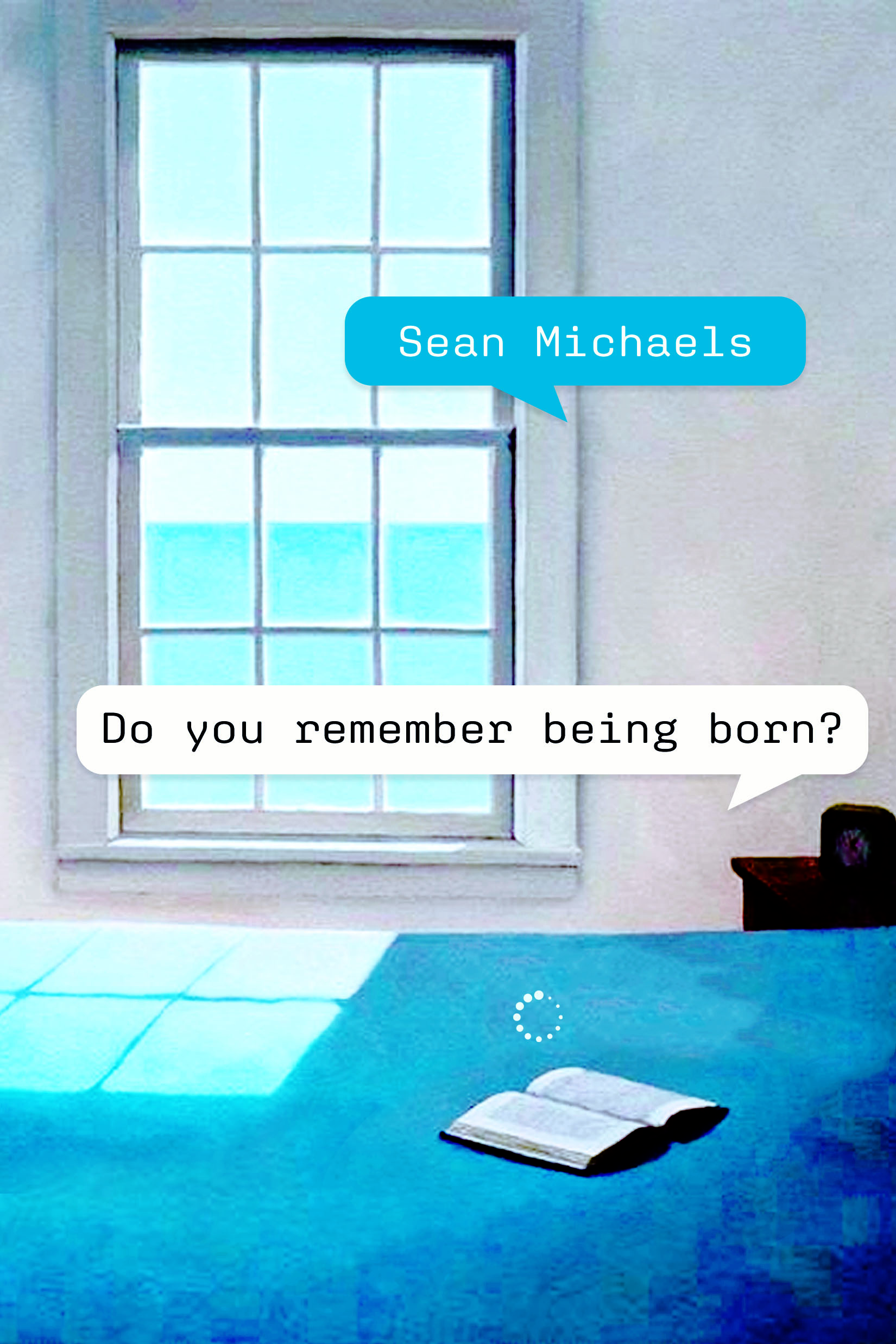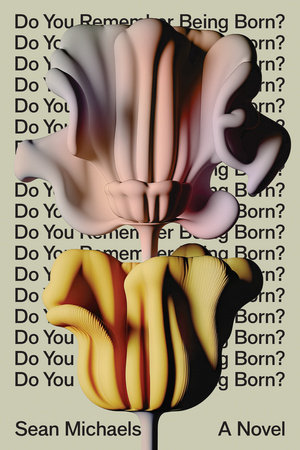 Do You Remember Being Born? (2023)
My third novel is the story of a seven days in California, when a 75-year-old poet named Marian Ffarmer accepts a commission to collaborate with a mysterious new AI, named Charlotte.
It's a book about technology and language, but also family, inheritance, and labour. I began the book in 2019, three years before the release of ChatGPT, but used similar tools to generate some of the passages in the book.
Do You Remember Being Born?
Audiobook also available.
Praise for Do You Remember Being Born?:
Timely and lovely ... No matter your stance on AI, Do You Remember Being Born? is a tender and moving character portrait full of sharp scenes and memorable observations. While the novel might have a timely premise, it's a jumping-off point for timeless meditations on art, family, connection and the meaning of a life. These topics will always speak to us, at least until we're replaced by the machines.

The New York Times Book Review
Do You Remember Being Born? is wildly unique now, but it might be the forebear of a whole new genre of writing.

The Globe & Mail
Could a novel be any timelier than Do You Remember Being Born? Wonderfully written, it makes you think, on every single page, of where it is we're going as a species

Douglas Coupland
In the lead-up to DYRBB's publication, I've written a couple of essays about AI and art:
For The New Yorker, a piece that brings together Alanis, cover songs "A.I. Drake," and the lessons to be learned from the legal battles over hip-hop and sampling in the 1990s.
For The Baffler, a long essay calling for smaller, weirder AI as an alternative to Big Tech's monolithic authorities.
For Lithub, I wrote a short craft essay on working with AI.
Do You Remember Being Born? was included at the top of The New York Times' list of "New Fiction to Read this Fall", as well as most-anticipated lists by Lithub, The Millions, Vol. 1 Brooklyn, and in an Associated Press piece on AI and fiction. It also appeared in this Esquire essay on "The Rise of Tech Worker Fiction."
Some reviews: Lincoln Michel in The New York Times, Brian Bethune in The Walrus, Josh O'Kane in The Globe & Mail, Camille-Yvette Welsch in Foreword, Publishers' Weekly, Jill Wilson in The Winnipeg Free Press, and this lovely one by Matthew Jackson at BookPage.
I've done interviews about the book with the Montreal Gazette, Our Culture mag, Vish Khanna's Kreative Kontrol podcast, CBC Radio's The Next Chapter, and the wonderful Weird Era literary podcast.
I was also asked to come up with playlists for the novel: for Powell's Bookshop I tried to evoke the energy & atmosphere of DYRBB; for Largehearted Boy, I thought about songs of caring and intention.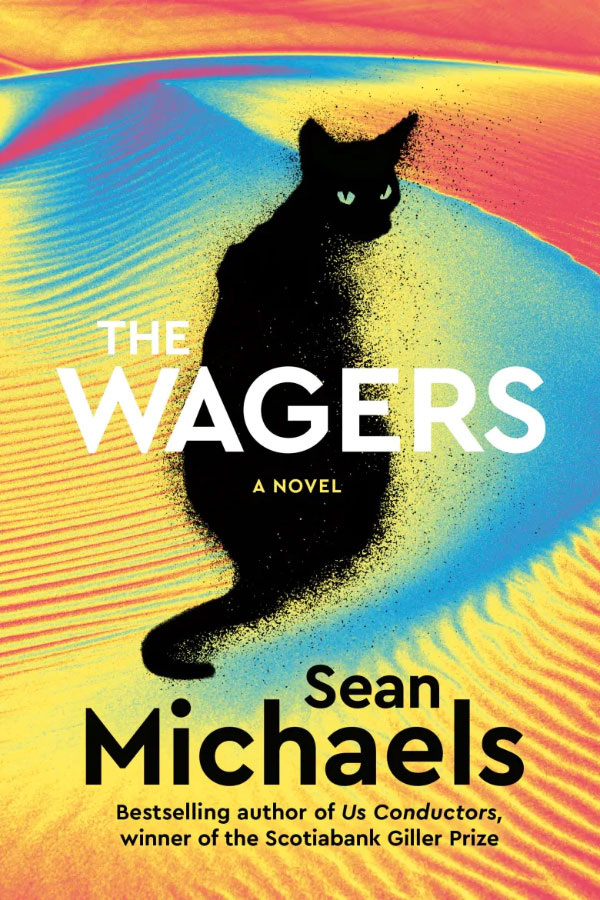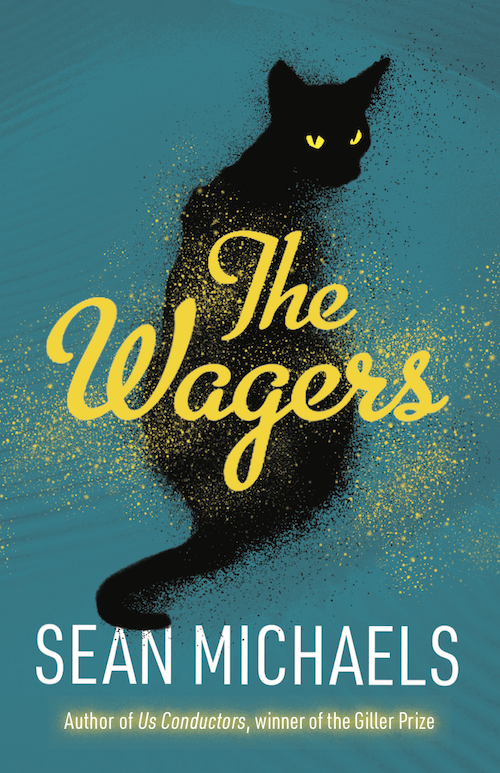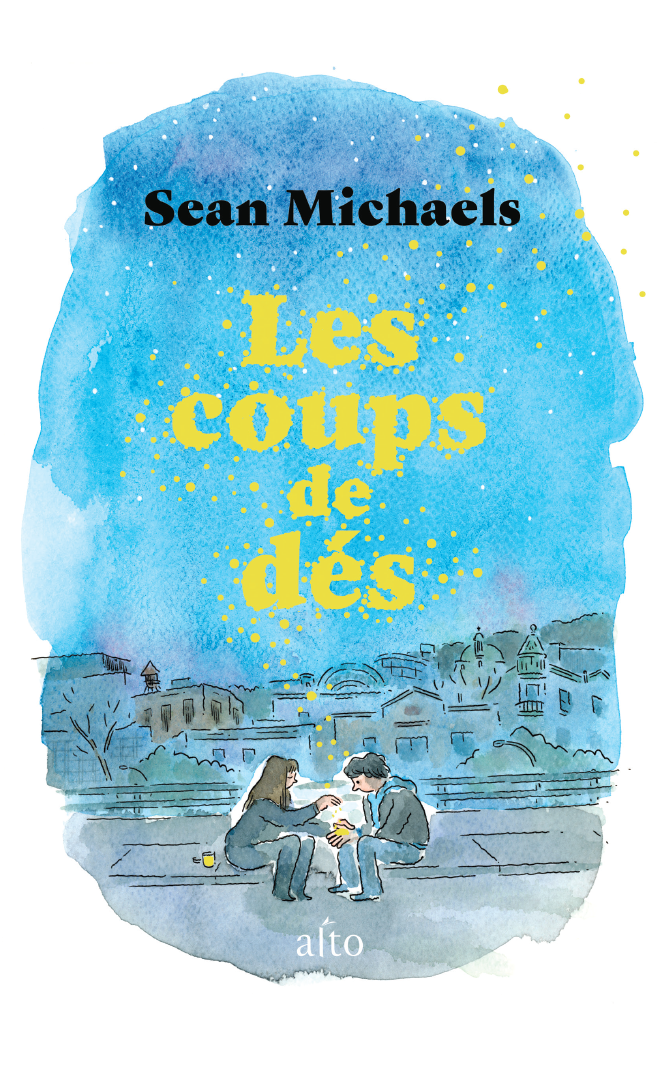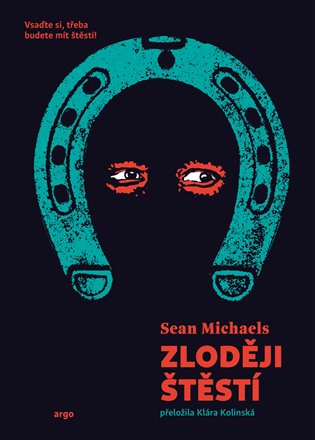 The Wagers (2019)
The Wagers is my second novel. It's about luck, life, and groceries. And a gang of magical thieves.
The Globe & Mail called it "a literary fireworks display." It's the story of Theo Potiris, a grocer and would-be comedian, who throws it all away to start making bigger bets - with burglars and mathematicians, lovers and billionaires.
Jackpots happen. Adventure unfolds. A novelist gets robbed. A rainbow macaw comes fluttering out of a flue. A woman rolls six sixes on her dice.
There's a book-within-the-book, about saints' bones and farmland. There are detectives and stand-up comedians, diners and sand dunes. Also: moonlight, a Rihanna song, and a Silicon Valley mogul in search of enlightenment.
It's my clumsy way of writing about making art and the meaning of life—in a Pinkwatered version of the city that's my home.
The Wagers
Audiobook also available.
Praise for The Wagers:
This novel is like a literary fireworks display, an explosion of joke-filled energy that manages to be a novel of ideas, but one delivered as if it were a caper story, including offbeat characters in the manner of Oceans 11 or an episode of Mission: Impossible.

The Globe and Mail
The Wagers is a work of great poise and maturity. But it's also just plain fun, gloriously unafraid to play and laugh and throw jokes out into the room to see whether they land.

The Montreal Review of Books
A wistful and wondrously inventive novel.

Booklist
Curious readers can also read more detailed profiles and interviews in Bomb Magazine, The Montreal Gazette, the Winnipeg Free Press and The Montreal Review of Books.
The novelist Catherine Leroux (who translated Us Conductors into French) also did an incredible job transforming The Wagers into Les coups de dés, which was published in Québec with Éditions Alto. It has a stunning cover by the cartoonist Pascal Girard, and in 2022 the Globe & Mail published a wonderful profile examining the unique features of this translation project.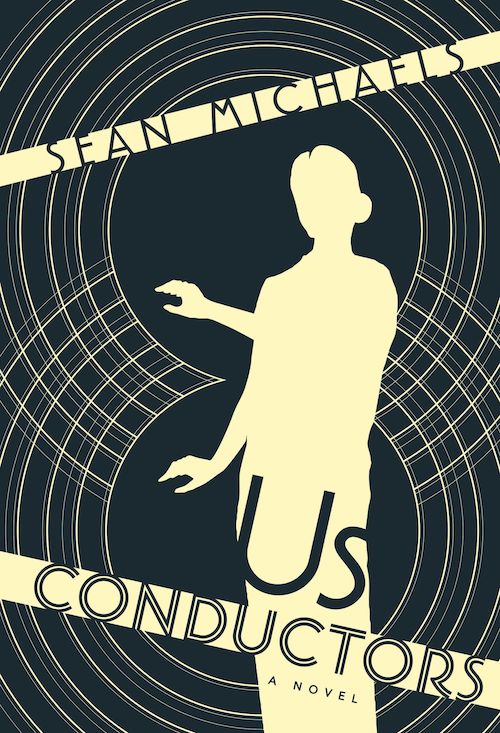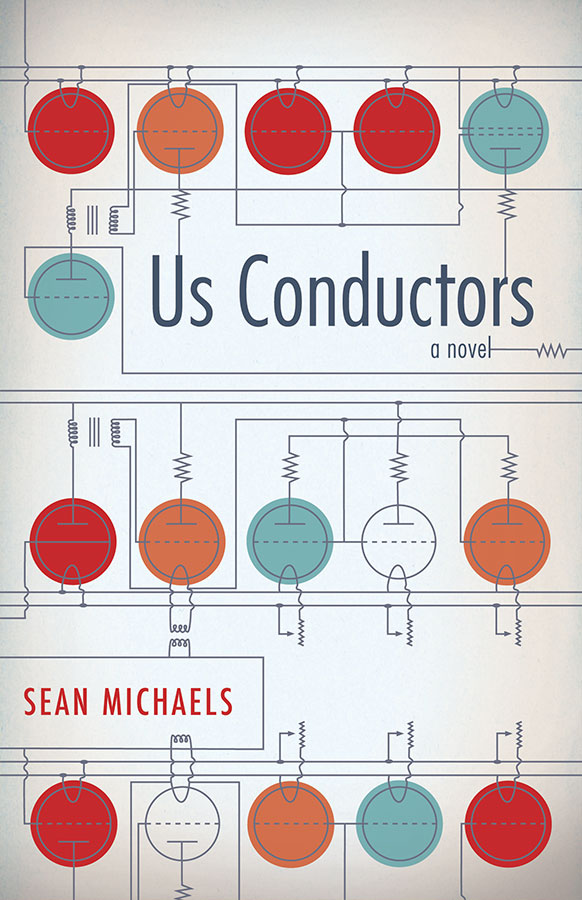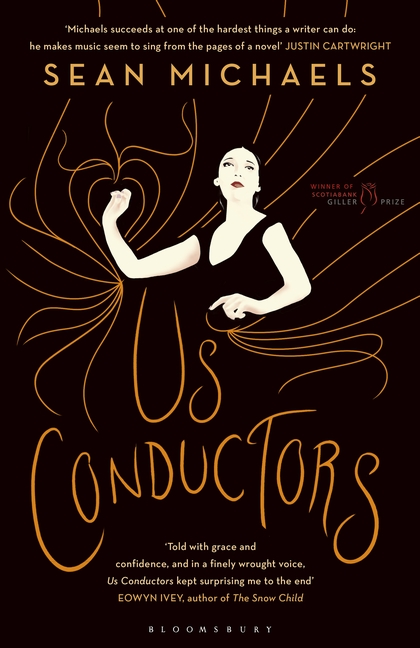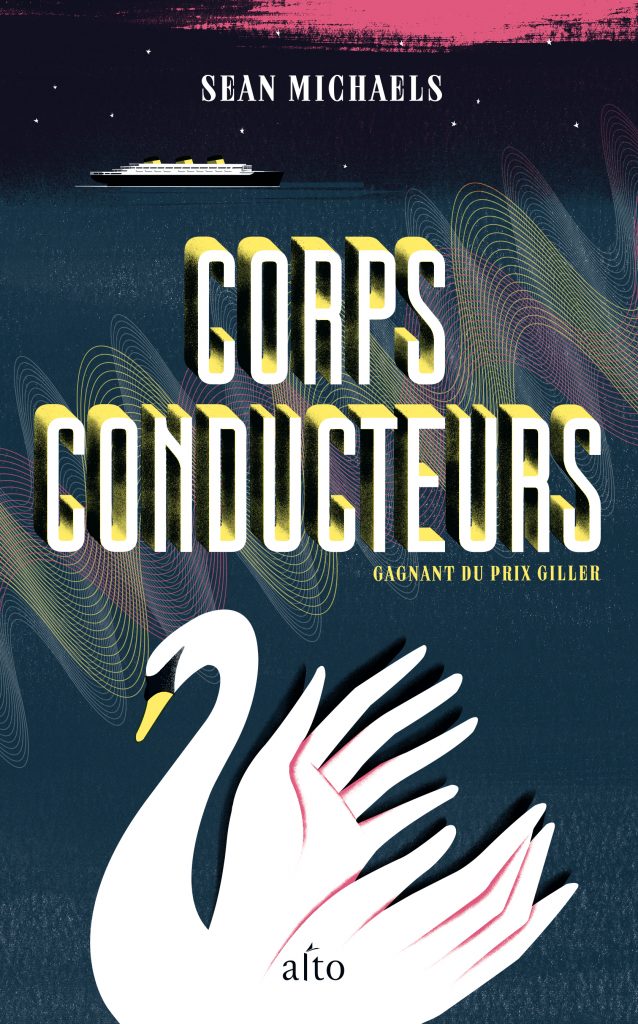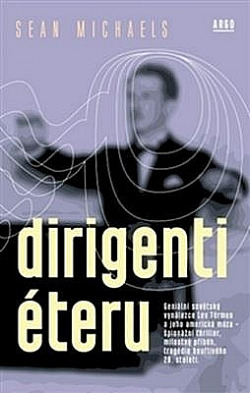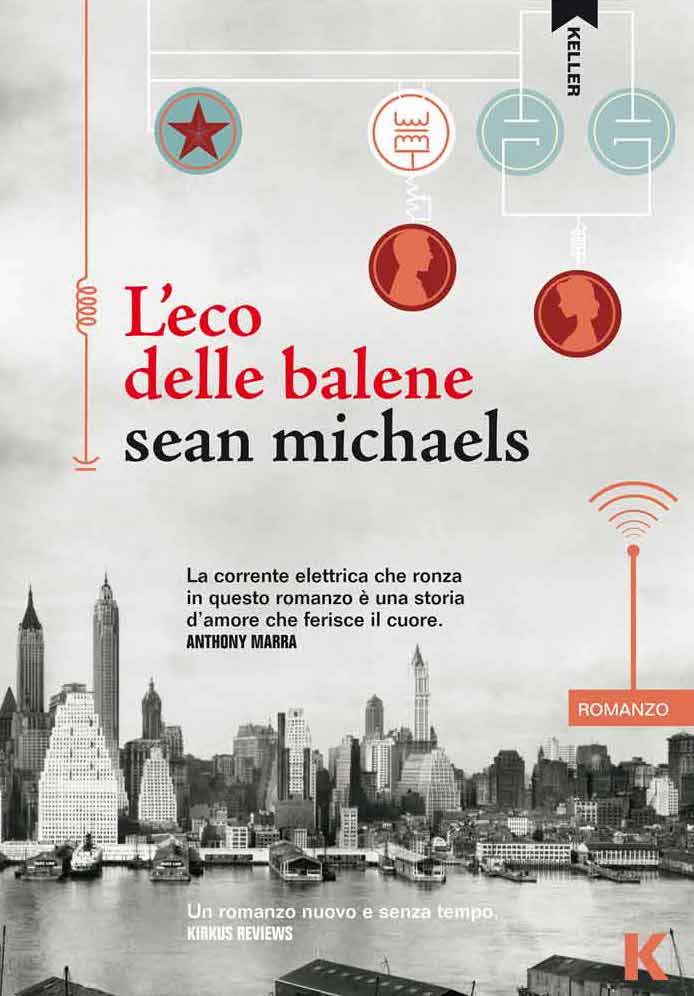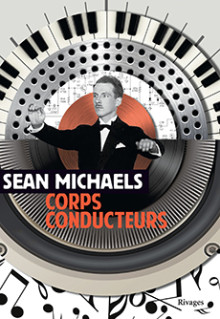 Us Conductors (2014)
My first novel was a fictional reimagining of the inventor of the theremin. It received the Giller Prize, Canada's most important literary award, in 2014.
When Us Conductors begins, it is 1938. On a ship steaming its way from Manhattan back to Leningrad, Lev Sergeyvich Termen writes a letter to his "one true love", Clara Rockmore, telling her the story of his life. Imprisoned in his cabin, he recalls his early years as a scientist, inventing the theremin and other electric marvels, and the Kremlin's dream that these inventions could be used to infiltrate capitalism itself. Instead, New York infiltrated Termen – he fell in love with the city's dance clubs and speakeasies, with the students learning his strange instrument, and with Clara, a beautiful young violinist.
Eventually, Termen's spy games fall apart. He is forced to return home, where he's consigned to a Siberian gulag. His wits may save him, but they also plunge him even deeper toward the dark heart of Stalin's Russia.
I think of it as a book about love, music, espionage and the risks of self-invention.
Us Conductors was a #1 bestseller, and editions have appeared with Random House (Canada), Tin House (USA), and Bloomsbury (UK/Aus). The novel has also been translated into French (Québec/France), Czech and Italian, and there is an Audible audiobook.
"I come from Leningrad. With my bare hands, I have killed one man. I was born on August 15, 1896, and at that instant I became an object moving through space toward you."
Us Conductors
Audiobook also available.
Praise for Us Conductors:
What a debut. . . . A continent-spanning historical epic.

The Globe and Mail, Favourite Debuts of the Year.
One of the most striking, lyrical and original literary debuts in recent memory.

The Montreal Gazette
Both the voice and the stories it tells transcend the dusty contrivances of much historical fiction, resulting in a novel that feels both fresh and timeless.

Kirkus starred review
It is a wonderful book. . . . His story is so extraordinary and so beautifully and deftly told.

The Guardian
Chosen as a book of the year by NPR, The Observer, Quill & Quire, Flavorwire and The Globe & Mail.
Winner of the Scotiabank Giller Prize and the QWF/Paragraphe Hugh MacLennan Prize for Fiction. Nominated for the Amazon.ca First Novel Award, the Kirkus Prize, the Canadian Authors Association Award, the Council of Literary Magazines and Presses Firecracker Award, the Vine Award, and the International Dublin Literary Award. Catherine Leroux's wonderful French translation, Corps conducteurs, was nominated for the Prix des libraires du Québec and received the prestigious John Glassco Literary Translation Prize.
This is my website so I'm allowed to unspool some other Us Conductors miscellanea:
In the lead-up to the book's publication, I called in all my best favours and created three really strange webpages. They're still online:
The morning after I won the Giller, I sat down for a dumbfounded radio interview with CBC's Q; watch that interview here (I still haven't dared revisit it).
Later that week, Graham Hughes headed down to Café Olimpico, where I wrote much of the book, to ask the baristas about it.
Another favourite interview was this one, with Vish Khanna's Kreative Kontrol podcast, before the novel had even come out. Speaking of highlights: the time I was interviewed by Nardwuar the Human Serviette!
Here's an essay on the theremin that I wrote for the Observer, and I was also proud to contribute to Lindsay Michael's Sunday Edition radio documentary on the instrument, "Out of Thin Air."
This is a piece about the ways JRR Tolkien inspired the novel.
Sometimes people ask me to recommend theremin videos on YouTube. Here are three picks: Clara Rockmore performing "The Swan," Rob Schwimmer doing the theme from Vertigo, and Pamelia Kurstin's marvellous TED talk. I have had the honour of appearing with Schwimmer - and other theremin virtuosi like Lydia Kavina, Thorwald Jørgensen, Dorit Chrysler and Carolina Eyck - while touring with the book. It has been fascinating - and occasionally very moving - to watch how all these players hold their hands.
Other Writing
Said the Gramophone is a music blog I founded in 2003. It was one of the first mp3blogs, which means that you can listen to the songs it posts about (at least until I take down the files). The goal was to choose wonderful songs - from any genre and era - and then to find the words for them. That's meant straightforward music criticism (and an annual Best Songs list), but also more original, experimental, literary and infrequently disastrous forms. Personal essays, stories, prose poems - as well as posts that feel more like accounts of what a song might dream (if songs could dream). Said the Gramophone's not for everyone, but I'm so grateful for the readers it's found - and to its contributors, Other Said the Gramophone contributors have included Dan Beirne, Jordan Himelfarb, Emma Healey, Jeff Miller and Mitz Takahashi. In 2011, we were chosen by Time magazine as one of the 25 best blogs in the world.
I've collected some of my StG highlights on this page.
---
Motto is not a book, it's not a film - it's a playful ghost story brought to life by the one-of-a-kind way you see the world. Published in May 2020 by the National Film Board, it's an interactive novella you can read/play free on your phone. Six chapters that tell a story about friendship, memory, loss and meaning - an interactive novella and intimate treasure hunt created over the course of three years by me, Vincent Morisset, Caroline Robert and Edouard Lanctôt-Benoit.
Motto was the recipient of the Grand Prix Numix, a Prix Gémeaux for best interactive experience, the Prix Nouvelles Écritures, Prix Numix for original online experience and was nominated for a 2023 Peabody Award for interactive media.
---
Toward the end of 2022, I profiled Isaac Childres, creator of the best board-game in the world, for The New Yorker.
I wrote this feature for the Globe & Mail in 2021, after following around Canada's political leaders during the federal election campaign - including a visit to the official debates.
---
The Seers Catalogue (Website currently offline; trying to rescue it!) is a work of immersive interactive fiction - a sort of choose-your-own-adventure short story - which I made in 2016 with the cartoonist/illustrators James Braithwaite and Pat McEown, and a coder named six. It was commissioned by the Banff Centre Press and I like to describe it as "if Thomas Pynchon ran National Geographic," or "if Haruki Murakami edited Cat Fancy."
From 2015 to 2017 I wrote "Heart Beats," a Saturday column for The Globe & Mail. Every week, I gathered some reflections around a series of interesting songs. It was a pleasure and a privilege, and I was sad when they decided to end it. Some favourites: listening to Gaspar Nali and his gigantic babatoni; Chance the Rapper on Ellen; Billie Holiday in Taiwan; when my friend M discovered punk-rock; Godspeed You! Black Emperor in the days after the Trump's election; a lament for Elfin Saddle; "Despite Everything"; Québec's happy birthday song; Taipei's garbage-truck music.
My story "The Rainbow Festival," which first appeared in The Walrus, was translated into Italian for a 2017 edition of Internazionale
This is a funny little essay about my home library, for the Richler Library Project.
I'm still really proud of "The Lizard, the Catacombs and the Clock," my investigation into the secret society UX and the catacombs under Paris. Although now archived at Gizmodo, it was first published in Brick and appears in The Brick Reader and Best Canadian Essays 2011.
"Dull Incredible" is a 'Ryeberg', or YouTube essay, about awe and online videos.
For seven years I attended Sackville, New Brunswick's peerless SappyFest Music Festival and for seven years I penned Sappy Times, a daily journal, printed on real paper, documenting what I saw. It was a great, bleary-eyed honour. I had to stop when my son was born but I hope to go back one day. In 2010, the Dawson City Music Festival invited me up to the Yukon to create something similar for them: The DCMF Listener existed for two issues and two issues only.
I wrote this piece for the Globe on the occasion of Leonard Cohen's death. Here's a much earlier essay about seeing LC perform.
A review of the Tragically Hip's final concert.
"On An Eve," a holiday short story for the Globe, which visits a magical version of Montreal's Caffè Italia and a favourite minor character from The Wagers.
The best part of "Knights of Griffintown," a story I wrote for Maisonneuve, might be the accompanying photo by Marc Rimmer and Anna Minzhulina (of me in cardboard knight's armour).
In 2012, I interviewed co-songwriter Josh Ramsay about Carly Rae Jepsen's "Call Me Maybe."
Years ago, I interviewed some other musicians for The Believer magazine: Okkervil River's Will Sheff, and composer Nico Muhly. (The latter appeared in The Best of the Believer Music Interview.
"Sean Michaels Listens to Music in Montreal" was a column I briefly wrote for the McSweeney's website, with bits and pieces on topics like Leonard Cohen, Sister Suvi, Buraka Som Sistema and Pop Montreal.
I occasionally accept commissions for band bios and liner notes - these have included liner notes for Wolf Parade and Partner, and texts for artists including Alvvays, John K Samson, The Weather Station, Jeremy Dutcher, Owen Pallett, Bibi Club, Leif Vollebekk, Basia Bulat, Arcade Fire, Frog Eyes and Clues. For Young Galaxy's 2011 album, Falsework, I collaborated with the band to write a companion short story, included with the vinyl edition.
Six of my little micro-stories appeared in the inaugural issue of The Arkansas International, and you can read three of them here.
My Maisonneuve magazine essay on seeing a 2002 Battle of the Bands - and celebrity, time, memory - was anthologized in their 2022 collection, Letters From Montreal: Tales of an Exceptional City.
The summer 2023 issue of The Drift includes my brief "mention" for Indraguzik, a children's book published by the deceased Russian warlord Yevgeny Prigozhin.
It's been ravaged by time and some broken links, but I'm still very happy with this essay I wrote for HTML Giant, over-analyzing a video of a bravehearted and heartbreakingly cutest little girl from Kyrgyzstan.
In April 2018, after years of nudging from my friend Jeff Miller, creator of the legendary zine Ghost Pine, I wrote-and-taped-and-photocopied my own little pamphlet: IT LASTS FOREVER is a zine about Montreal's improper springtime. Get in touch and I can mail you one - or listen to me talk to CBC Radio about it. I published a second zine in 2021, IF YOU'RE FEELING SINISTER, which meditates on the Belle & Sebastian album of the same name. It was nominated by Expozine as one of Montreal's "best English zines." (I lost.)
When the iPod was discontinued in 2022, the Toronto Star invited me to write a eulogy - and then ran my essay on the front page!
Deeply proud that you can find my short story, "The Cut-Out," in issue 2 of the eminent Weird Era journal.
In 2018 wrote "Young Tomorrow," a story about time travel and Canada, for The Globe & Mail. It received a Digital Publishing Award for fiction.
Finally, here's an essay about my second Father's Day as a dad.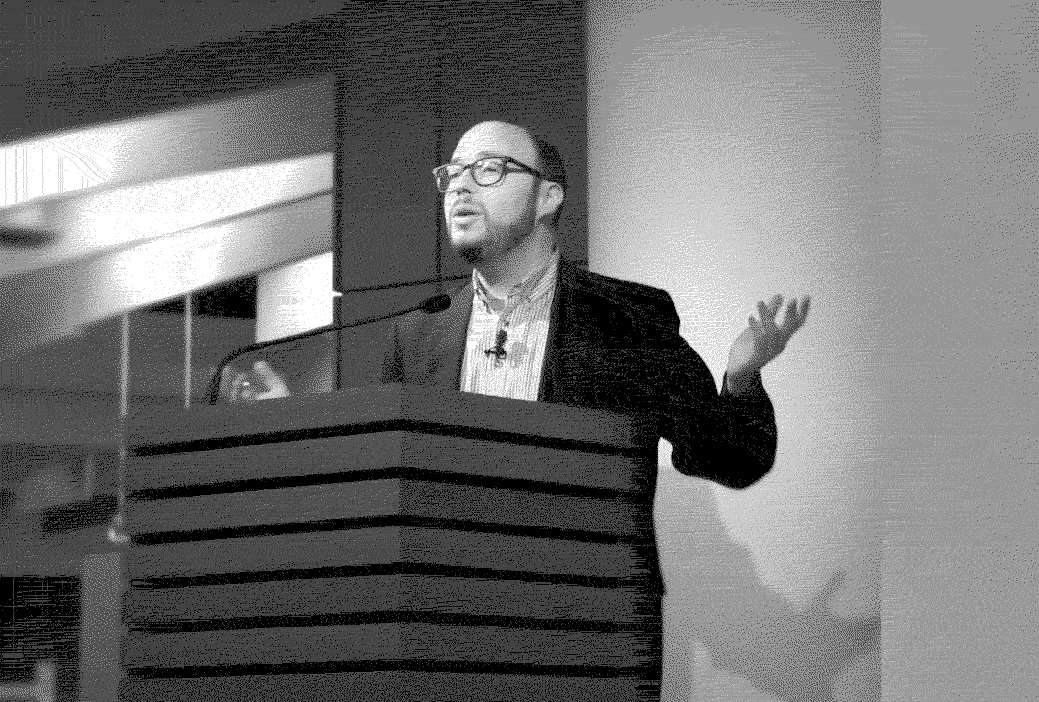 Speaking
For more than a decade, I've been talking to audiences about my personal story, books and ideas. I have talks about:
pop songs, the early internet, and cultivating a creative practice;
music, metaphor and the craft of writing;
Russia, the theremin, and researching historical fiction;
A.I. and what it means for the future.
My thoughtful, surprising and funny presentations are a great fit for professional organizations, community groups, schools and conferences with an interest in creativity. If this describes you, I'm excited to talk to you; email me here.
Upcoming Events
Vancouver, BC

•

October 18, 2023

Vancouver Writers Fest event with Patrick deWitt and Catherine Hernandez.

Vancouver, BC

•

October 19, 2023

"90s Lyrics Night" at Vancouver Writers Fest.

Ottawa, ON

•

October 28, 2023

Ottawa Writers Festival event with Mona Awad and Catherine Leroux.

Montreal, QC

•

November 1, 2023

Montreal Review of Books fall launch at D&Q.

Halifax, NS

•

November 3, 2023

"Friday Night Writes" with Alicia Elliott and Amy Jones, at AfterWords Literary Festival.

Halifax, NS

•

November 4, 2023

"Saturday Afternoon Readings" with Leo McKay, Jr., and Sharon English, at AfterWords Literary Festival.

Austin, TX

November 11, 2023

Texas Book Festival

• See past live dates.